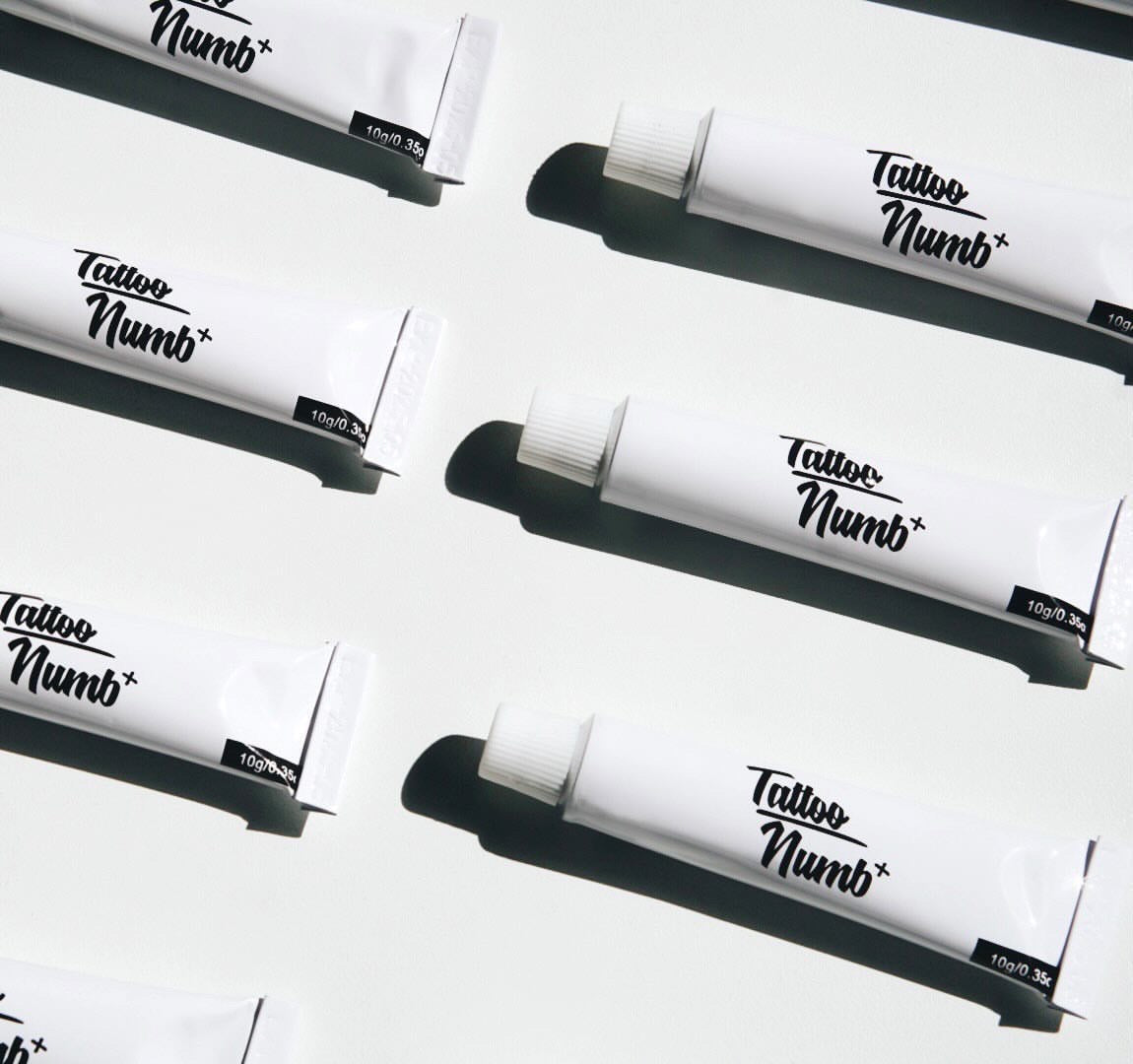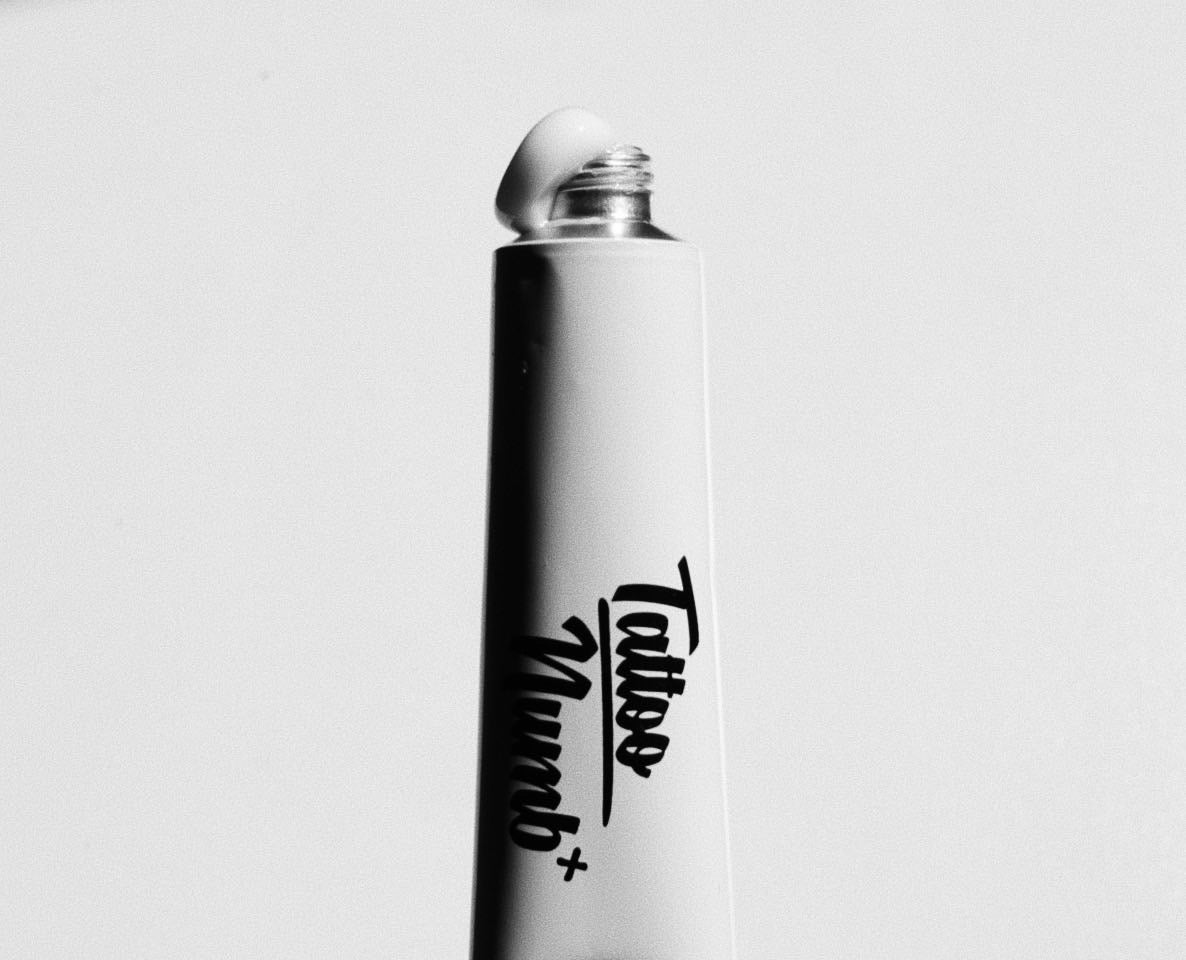 TattooNumbx Numbing Cream (Multipack)
Description
Application
Additional Info
IN STOCK 
- TattooNumbx is a topical agent used to numb the skin. The numbing cream can be used for tattoos, Laser tattoo removal, cosmetic tattooing, microneedling, waxing and all cosmetic uses. 

- Our tattoo numbing cream will provide temporary soothing and numbness to the area applied. The fast numbing action makes tattooing/procedures comfortable. 
- Tattoo-Numb's water based formula doesn't leave the skin oily and does not affect the artist, ink or the healing of the tattoo.
- Fast absorbing numbing cream that starts working in as little as 30 minutes and lasts anywhere between three and five hours.
- All our creams have genuine holographic, anti-counterfeit labels on.
Patch test 24 hours before full usage on a small area that is going to be tattooed. Do not use if you experience inflamed skin. Some minor localised redness is normal. 
In order to ensure maximum numbing don't drink alcohol within 24 hours of tattooing.
1. Wash and exfoliate the area that you will apply Tattoo-Numb to. 
2. Apply a thick amount of numbing cream (2mm thick) to the area, rub in, and cover with cling film. 
3. Leave the cream and cling film in place for 90 minutes before the procedure.
4. After 90 minutes, remove the cling film and wipe the cream away with paper towel. Enjoy, Pain free! 
For Long Procedures (Over 3 Hours):
Reapply as directed every 3 hours to each section prior to starting.
TattooNumbx - Tattoo Numbing Cream 10g
- For external use only.
- Keep out of reach of children.
- Patch test before full usage. (see application)
- Avoid interaction with the eye.

Storage:
- Store at temperatures above 0°C and below 30°C.
- Protect from freezing.
Disclaimer: 
TattooNumbx accepts no responsibility for allergic reactions or adverse effects of any kind, please read all information carefully before use. Please contact us for any questions. If you have ever had any skin problems or allergic reactions or you're in doubt at all, then consult a GP before use.
Worldwide Fast Fulfillment Network
TattooNumbx Numbing Cream (Multipack)
FAQ
What is tattoo numbing cream used for?
Tattoo numbing cream is most commonly used to help pain throughout tattoo sessions. Yet it has a wide range of other uses too, since it is safe to use anywhere on the body. Other uses include: Laser tattoo removal, Laser hair removal, Waxing, Injections, Blood tests, Vaccinations, Lip fillers, Permanent Makeup, Piercings, and all other cosmetic skin treatments. 
How much will one tube of tattoo numbing cream cover?
TattooNumbx - 10g tube, is enough to cover the area of the forearm if applied with a thick layer as directed.
How long should I leave tattoo numbing cream on for?
TattooNumbx should be applied at least 60 minutes before a tattoo session. 90 minutes Is the recommended time for application which will give you a maximum numbing effect. For procedures longer than 3 hours, the cream should be reapplied as directed to the area.
How long does tattoo numbing cream last for?
Our tattoo numbing cream lasts for up to 3-5 hours if applied as directed. It will gradually become less effective and sensitivity will start to return to that area of the skin after this time. 
Will the tattoo numbing cream effect my ink?
No. Our tattoo numbing cream is water based, not oil based, so the ink, tattoo and healing process wont be affected at all!